Janey W wrote: "That Tea-time Serviette has me sorely tempted already! Roll on April."
For April's KAL, I am going to tempt you with Tea-time Serviette. The KAL will officially begin April 5th and I will have the KAL page for Tea-time Serviette available beginning that day in the Knit-A-Longs area of the site. Meantime, you can get your supplies together to be ready to knit and dye. More information and the Shopping List is on the Next Up KAL page.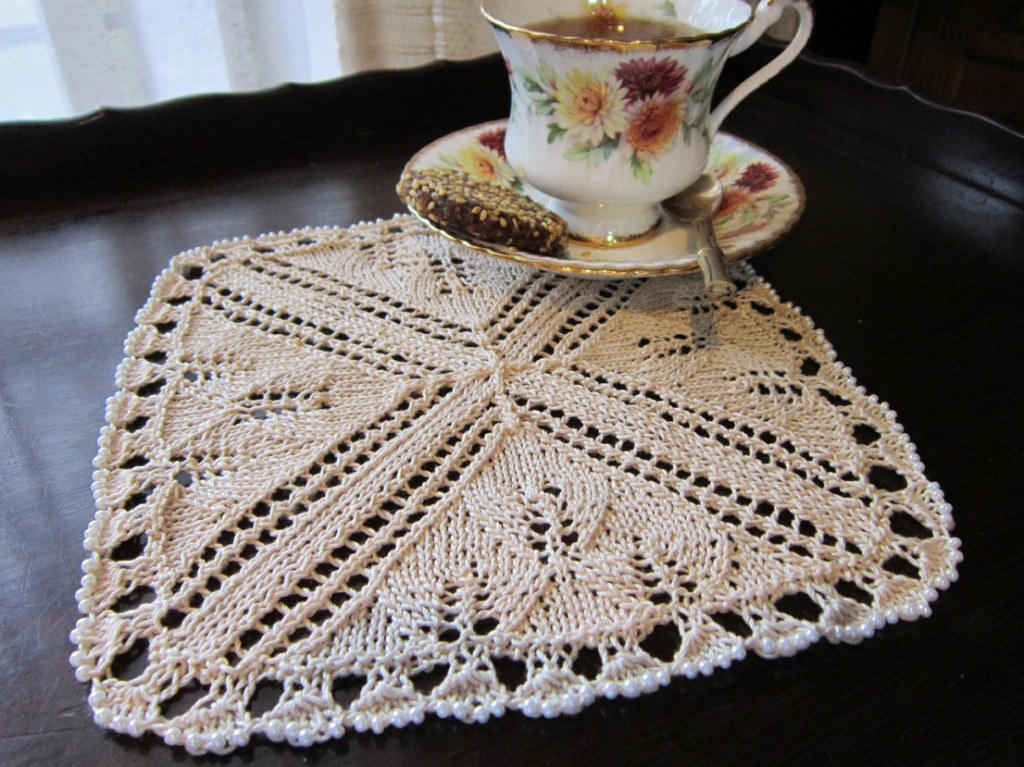 The pattern will be offered to general membership at special KAL discounts beginning April 5th. Premium Level members have early access now via the Ravelry Library Delivery option.
Sneak Peek at Extras for April's KAL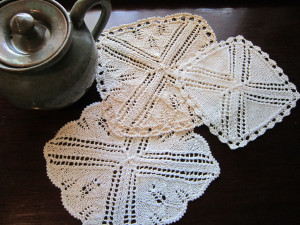 I've got extras in store for KAL members this month, too. Don't want to use beads? Want something simpler … or smaller … or quicker? I've got you covered.
Besides the napkin as given in the pattern instructions, I will be showing several variations and giving guidance on how you can knit those, too, if you want.
Winner of the March Prize Drawing
I hope everyone had a good time in March's KAL. The lucky winner of the prize drawing is … TA DA … Susan Barnhorst!
Susan receives a special edition kit that includes Black Watch yarn (it's the very last ball of what I had set it aside specifically for this prize, even though I could have sold it ten times over at least, lol!). The Kit also includes a full color printed and autographed copy of the new Spring Raindrops pattern plus 30g Miyuki beads in choice of "raindrops" colors.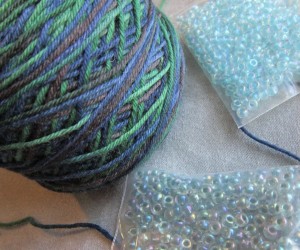 Thank you everyone for participating in the March KAL and Giveaway.
I'll be posting about the prize for April's giveaway soon. I can't wait to show you!