Decorative Art – art for art's sake
vs.
Applied Art – utilitarian / functional
Where does the Art of Knitting fit?
I've always thought of knitting primarily as serving the purpose of utilitarian art, although there certainly are many recent examples such as "yarn bombings" to show that it can be done for art's sake alone. While planning this month's Pinwheel Flower project, I wanted to touch on looking at knitting as a bit of art.
As I wrote last fall in Uses for Little Lacy Leaf Medallions –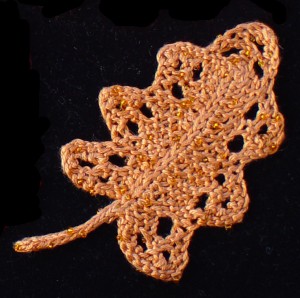 "Personally, I don't have to have an end-use in mind beforehand for everything I knit (you might have guessed that I am moreso a process knitter than a product knitter). But I sense that many people do want to have a purpose …"
I hope you are finding Pinwheel Flower designed to be BOTH attractive and useful …
"Bring a little bit of knitting art into your kitchen, bath, or dining entertainment. Make this practical, small piece of flower-inspired 'art' that you can use as a facecloth, tabletop coaster/doily, or stylish kitchen dishcloth."
Why shouldn't we go ahead and use/enjoy the pretty things we make? Or are you the type that is saying something like "that is too pretty to be used"?
Just for fun, I set up this poll. Your thoughts and comments are welcome.
Does your knitting have to have a practical purpose?
Ends June 15, 2013 @ 12:00 am
YES always (12 Votes)
YES usually (110 Votes)
Occasionally (51 Votes)
NO never (17 Votes)
Total Voters: 190
Loading ...