A featured pattern in the Bits of Lace 2012 Project Series
Decorate a cloth doily with a dainty lace edging knitted of fine thread. This showpiece lace-edged doily will look amazing anywhere you want a little something to protect furniture while displaying your lace knitting at the same time.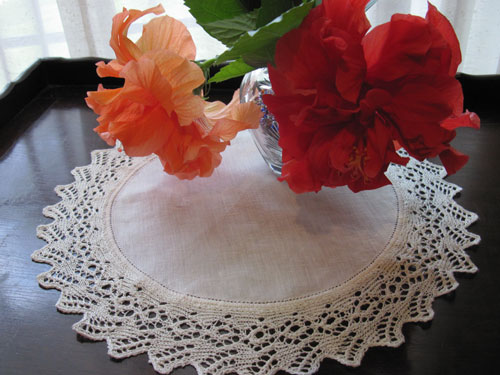 If you missed the knit-along for Lace-edged Doily, you can purchase the pattern now and still take advantage of free support articles for making this project.
Knit along, learn along, and enjoy the making!
p.s. If you are a new member and have not yet confirmed your newsletter invitation, be sure to do that so you do not get disconnected/removed from the system and can no longer access this site for members-only content. More info at The Key to Keeping Your Free Membership Active.