Bits of Lace, Bits of Beads and Beyond BOBBOL
A bit-sized knitting project each month packed with fun things to learn
Beyond BOBBOL carries on the tradition of learn-and-knit-a-longs for small projects while learning and practicing in bit-sized steps. If you have been avoiding learning to knit with beads or to knit lace or to try other new things because you think it is too hard, I am going to tempt you with a little project each month that involves just a few stitches.
BOBBOL 2013 Series (Bits of Beads/Bits of Lace) expanded the popular Bits of Lace 2012 Series with additional types of small lace projects and the addition of projects for building skills in beading.
Then in 2014, we went Beyond BOBBOL with  projects to refine our skills in lace and beads, and add new ones in other areas of knitting.
We are going Beyond BOBBOL again in 2015 with projects tailored to appetizer portions of unique stitches and techniques made easy with KnitHeartStrings extra hand-holding KAL's. Even if you already know how, I think you will find the projects fun (and who knows, you might even pick up a tip or trick along the way).
Each month's KAL project will be selected with a focus on building skills in bit-sized steps. Some projects will be lace and some not. Some will be beads and some not. Some will go beyond lace and beads to try new things in other areas. There will be something for everyone. As a KAL participant, you'll also be automatically entered for the monthly Prize Drawings.
Current KAL: Americana Placemat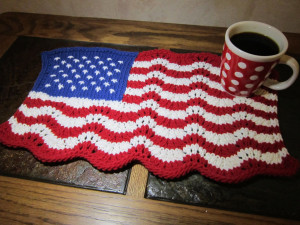 Knit a bit of fictional history with this 39-star placemat size version of a red, white and blue flag. The lacy feather and fan stripes symbolize the flag waving in the breeze. The 5-pointed stars are created with a nifty combination of knit stitch and simple embroidery.
Get the Americana Placemat pattern with your membership discount HERE.
Sneak Peek for an Upcoming KAL: Lacy Fleur de Lis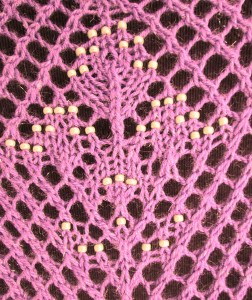 The fleur-de-lis is often associated with areas formerly settled by France, such as Louisiana where I live. The French translation of fleur de lis is lily flower. The commonly occurring decorative and symbolic representations of the fleur-de-lis are stylized designs of either a lily or iris.
The fleur-de-lis knitted motif shown here is featured in our next KAL. Knit a scarf in your choice of color — perhaps purple for an iris? or white for a lily? Beads are optionally added using the crochet hook method for as-you-go placement as shown or your choice.
Time-limited Offer for Paid Plans Members
As part of the benefits of paid level plans, the featured monthly KAL pattern is available to KnitHeartStrings Basic Level and Premium Level members as a FREE DOWNLOAD for a limited time during the KAL in the Knit-A-Longs area of the site.
Note to Premium level members: Check the Premium Area for your coupon code to deliver the featured KAL pattern free to your Ravelry library. Early access begins prior to the KAL opening date for other members, so be sure to check the Premium Area for new specials and bonuses often.
Time-limited Offer for Free Limited Content Members
Limited Content Level members get free access to all tutorials, tips & techniques articles. As a thank you for participating in the KAL, you also get a DISCOUNT off the featured monthly KAL pattern. Note: Discount period and offers vary so please see details with dates announced for each KAL.
For even more savings and extra benefits, consider upgrading to a Basic or Premium paid plan.
Previous KAL's
If you missed previous knit-alongs, you can still take advantage of extra bonus FREE tutorials, tips & techniques articles in the blog archives at KnitHeartStrings.
Inviting you to knit along, learn along, and enjoy the making,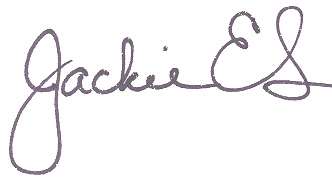 p.s. If you are a new member and have not yet confirmed your newsletter invitation, be sure to do that so you do not get disconnected/removed from the system and can no longer access this site for members-only content. More info at The Key to Keeping Your Free Membership Active.