Access exclusive content and special offers for Premium members
Extras for Premium Level Members
As  a VIP member, you get extras. I update and expand the premium offerings regularly, so check back often to make sure you are getting the most out of your membership. See the current offers and offerings below.
Quick Links
---
Ravelry Library Delivery – Free Patterns with Your Premium Membership
Get the BOBBOL 2015 KAL pattern Americana Placemat delivered to your Ravelry library for free through July 4, 2015.
Knit a bit of fictional history with this 39-star placemat size version of a red, white and blue flag. The lacy feather and fan stripes symbolize the flag waving in the breeze. The 5-pointed stars are created with a nifty combination of knit stitch and simple embroidery.
Go to the Ravelry Library Delivery page now to get your exclusive Coupon Code as part of your Premium Membership and put the Americana Placemat pattern in your Ravelry Library.
(Premium Members also get early access before the KAL pattern is released for download to the general membership on the KnitHeartStrings site.)
---
Monthly Prize Drawing
See what you could win! As a Premium Level member, you get automatic entry into prize drawings. No additional purchase necessary. See info about the current month's Prize Drawing Giveaway.
---
Your  Special Discounts 
Offer #1: 50% off Spring Lace Leaves Scarf. At checkout, enter this coupon code in your shopping cart here at the KnitHeartStrings Store:

This content is for members only.
Offer#2: If you missed getting patterns during last year's knit-along, take advantage of the following special discounts now to complete your set of BOBBOL 2013 patterns.

This content is for members only.
Offer #3: Remember that you can also purchase anything from the KnitHeartStrings Store through your own Affiliate Link (see below for info) and get reimbursed 10% of the price.
---
PDF Articles for Convenient Download and Reference
A growing selection of popular KnitHeartStrings articles are available for convenient download and reference in PDF format on your iPad, computer or wherever. As a Premium Member, you can download these articles for free.
---
Birthday Club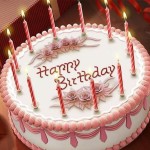 Get a gift coupon for your birthday. Make sure your birthday month is entered into your member profile. More details.
---
Get Bonus Rewards as a KnitHeartStrings Affiliate
Sell and Save. You get higher payback percentages as a premium member in KnitHeartStrings Affiliate Program. Be a superfan, spread the word about KnitHeartStrings and get rewarded. Use your earnings to offset part or all of your premium level fee and possibly even have extra money to buy more yarn or patterns!
Signup or Login at the Affiliate Center