Looking for something?
Try searching for it here. If you need help or have questions, don't hesitate to ask. You can leave a comment here or write me directly at jackie@heartstringsfiberarts.com
---
Popular Now

Other items you might be interested in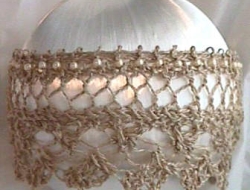 Antique Satin and Lace Ornament e-Pattern
Antique Satin and Lace Ornament makes a stunning heirloom gift and remembrance for the holidays. Fine lace knitted edging and pearl seed beads suggests the look of an antique ornament. This special edition for the Bits of Lace series includes both written and charted instructions.
$6.00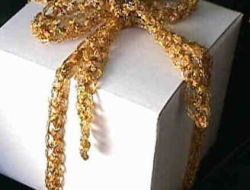 Knitted Ribbons e-Pattern
Fancy package ties to be enjoyed beyond opening the gift. These easy to knit lace ribbons will make your gift one-of-a-kind.
$4.00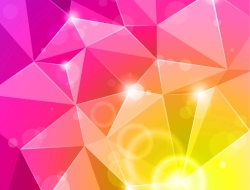 Monthly Premium Level Subscription
Get more out of your membership. Upgrade your Trial, Free or Basic membership to receive special privileges and offers for a low monthly recurring membership fee. You can cancel at any time.
$5 / month
Purple Hyacinth (Egyptian) Bean Vine Seeds
Beautiful green vine with delicate pink flowers. When mature, pods turn to a shiny, magenta (2-3"). Blooms and pods are useful as cut flowers; pods may also be dried.
Each seed pack contains 4 - 5 pods (approximately 10 - 12 seeds total).
Label information for Jackie and the Beanstalk Magic Seeds
Fast-growing annual with flowering 10' - 15' vine. Grow in full sun in a moist, nutrient rich, well-drained soil. Pretty purple flowers bloom summer through fall. After flowers bloom, bright purple pods will form.
To plant: Remove seeds from pods. After threat of frost, plant seeds 1/2" deep and 6" apart. Allow 2 - 3 weeks to germinate. As a vine, they need some type of support to climb. I just planted the seeds near my fence and they found their way by themselves.
$4.00
Gemstone Lace Needles
Gemstone heart lace knitting needles in size 4/0 US (1.25 mm). 2 needles per set. Please make your selection of end cap in the drop-down list.

Not for knitters only. Use a gemstone lace needle as an old-fashioned hat pin!
$12.00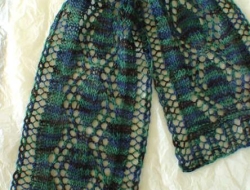 Spring (a.k.a. Narrow) Lace Leaves Scarf e-Pattern
Get ready for spring with this delightful end-to-end Lace Leaves scarf with knit-as-you-go edging. The scarf is knitted from end to end in one piece. It makes up quickly and will be a nice treat for those on your gift list, or even yourself.


$6.00