Congratulations go to Pat Moore, winner of the February Prize Drawing for Heart's Desire Special Edition Kit. Thanks to everyone who participated.
Pat wrote; "I am tickled. One of my first yarn-loves was the Lorna's Lace line. I have several pairs of socks that I've knitted from LL's Shepherd Sock. Also, I'm enjoying the St. Paddy's Day cozy. I'd forgotten how much pleasure I derive from working with beads and yarn together. You are feeding my addiction.
Thank you very much. This is the proverbial icing on the inspiration cake that you serve to us regularly!"
Ready for another giveaway?
I'm pleased to offer another specially prepared prize for you wonderful members of KnitHeartStrings. The March giveaway is for Black Watch yarn and coordinating beads of your choice. Read more about the prize here.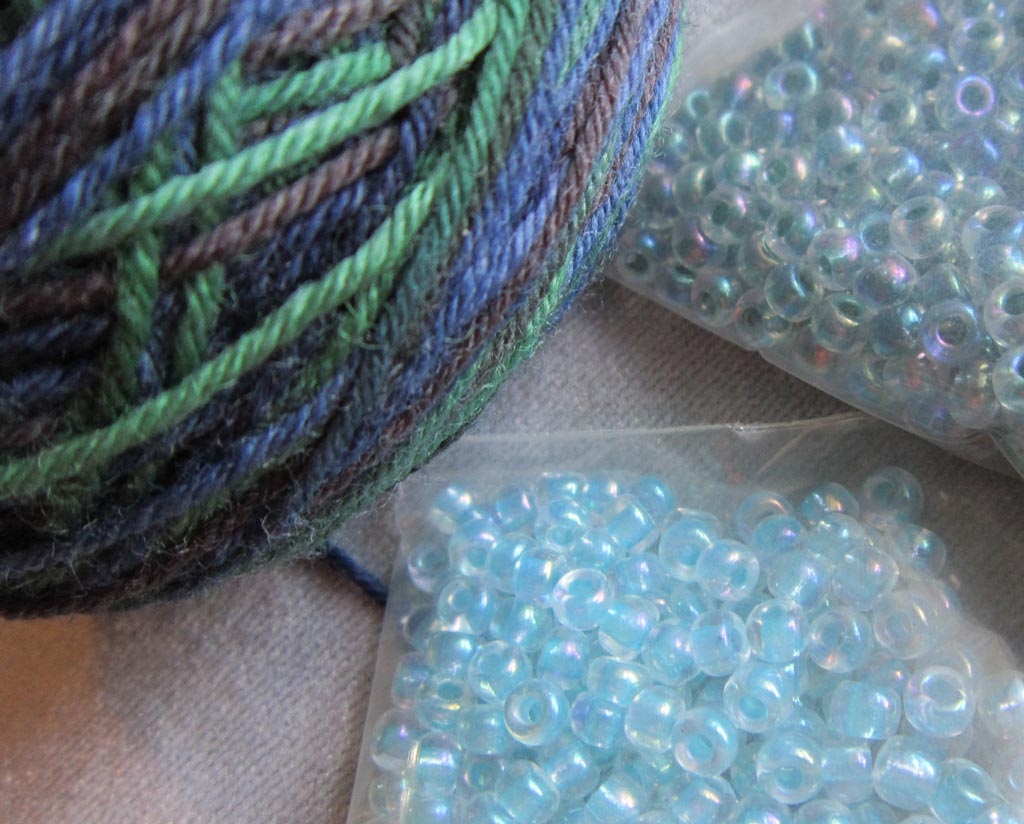 Want to win? Simply hop on over to the Monthly Prize Giveaway page to read about the different ways you can rack up entries. The random drawing to determine winner will be held on April 1, 2014. Good luck!
p.s. Black Watch yarn and beads are also available for sale in the HeartStrings Online store.