Beyond BOBBOL Series
A darling little pattern project each month of 2014
Beyond BOBBOL 2014 carries on the tradition of learn-and-knit-a-longs for small projects while learning and practicing in bit-sized steps. If you have been avoiding learning to knit with beads or to knit lace or to try other new things because you think it is too hard, I am going to tempt you with a little project each month that involves just a few stitches.
BOBBOL 2013 Series (Bits of Beads/Bits of Lace) expanded the popular Bits of Lace 2012 Series with additional types of small lace projects and the addition of projects for building skills in beading.
For 2014, we are set to go Beyond BOBBOL with  projects to refine our skills in lace and beads, and add new ones. There will also be appetizer portions of some unique stitches and techniques made easy with KnitHeartStrings extra hand-holding KAL's. Even if you already know how, I think you will find the projects fun (and who knows, you might even pick up a tip or trick along the way).
Each month's project will be selected with a focus on building skills in bit-sized steps. Some projects in 2014 will be lace and some not. Some will be beads and some not. Some will go beyond lace and beads to try new things in other areas. There will be something for everyone.
Learn and Knit Along in the September KAL: Spot Weaving
Spot woven knitting that mimics the look of beads
The Spot Woven Stitch produces a dense, non-stretchy fabric. It is ideal for items like dishcloths, hot pads, placemats, rugs, pocketbooks, etc. I've even used it for hard-wearing, cushiony heels on socks. (stay tuned for the story on that!)
To tempt you, I have designed the Spot Woven Dishcloth learning project. The instructions page will be available for free to all members.
In this pattern, you will learn:
woven stitch
troika method of using 3 different alternating ends of yarn
An Extra! KAL Bonus Pattern for September
Beaded Shamrocks Socks is the pattern where I used the spot woven stitch for the heel flap and toe band. The design motivation was to carry forward the look of beading beyond the sock cuff and upper leg. But of course, using beads in the heel or toe could be very uncomfortable if worn with shoes, lol.
As part of the September KAL, you can get the Beaded Shamrocks Socks pattern as a bonus at special discounts September 5 – 25. (Note: Premium members can get free Ravelry delivery of this pattern now!)
Time-limited Offer for Paid Plans Members
As part of the benefits of paid level plans, the featured monthly KAL pattern is available to KnitHeartStrings Basic Level and Premium Level members as a FREE DOWNLOAD from the 5th through the 25th of each month in the Knit-A-Longs area of the site.
Note to Premium level members: Check the Premium Area for your coupon code to deliver the featured KAL pattern free to your Ravelry library. Early access begins the 25th of the month prior to the KAL.
Time-limited Offer for Free Limited Content Members
Free Limited Content Level members get free access to all tutorials, tips & techniques articles. As a thank you for participating in the KAL, you also get 50% DISCOUNT off the featured monthly KAL pattern from the 5th through the 25th of each month. (Note: To give you a little bit more time for August 2014, the cut-off  has been extended to the end of the month.)
For even more savings and extra benefits, consider upgrading to a Basic or Premium paid plan.
Previous KAL's
If you missed some of the previous knit-alongs for Bits of Lace 2012, BOBBOL 2013 and Beyond BOBBOL 2014, you can still take advantage of extra bonus FREE tutorials, tips & techniques articles in the blog archives at KnitHeartStrings.
Inviting you to knit along, learn along, and enjoy the making,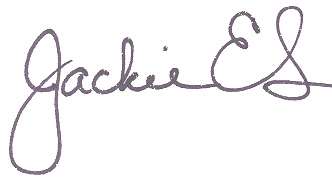 p.s. If you are a new member and have not yet confirmed your newsletter invitation, be sure to do that so you do not get disconnected/removed from the system and can no longer access this site for members-only content. More info at The Key to Keeping Your Free Membership Active.