Lace dyed with tea to give the feeling of a nostalgic past
April's learn-and-knit-along project in the Beyond BOBBOL 2014 Series gives double meaning to tea time. After knitting the lace, dye it with tea for a vintage look. Then add the pretty lace napkin to your tea service for a nostalgic setting.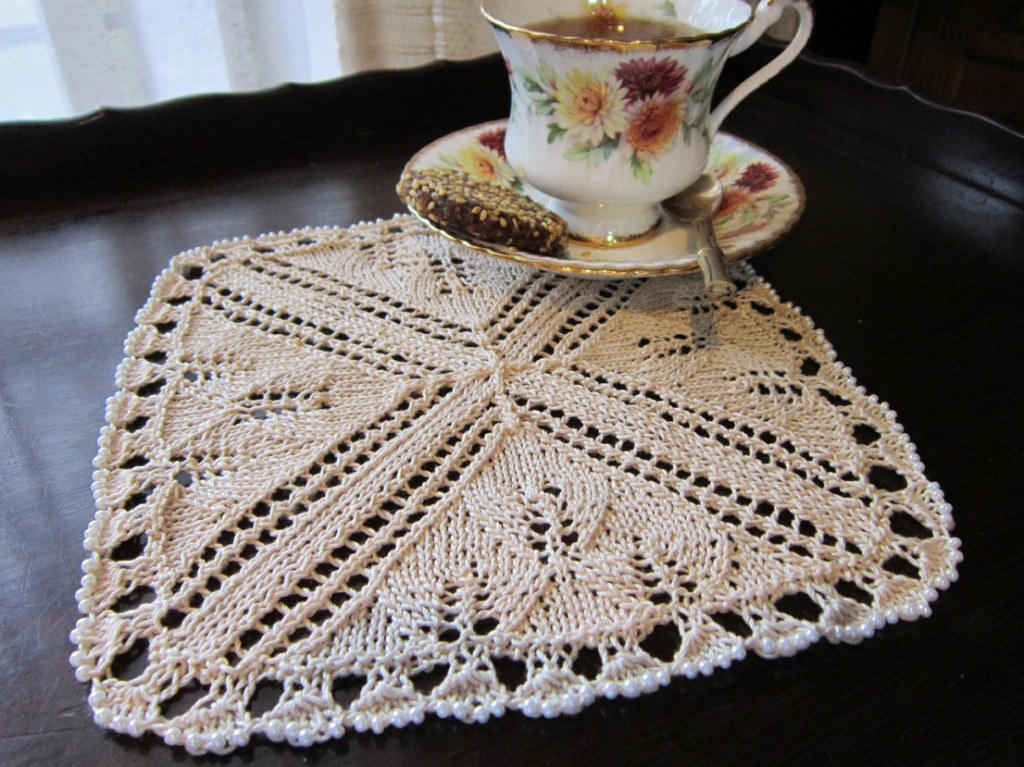 Come join us to knit Tea-time Serviette and dye for vintage effects.
This design features a petit scalloped edging, long tail beaded cast on (optional), circular knitting to form a square from outside to center, and cold-brew tea dyeing.
Featured Techniques
long tail beaded cast on
pull over scallop edging
circular outside-in square
dyeing with tea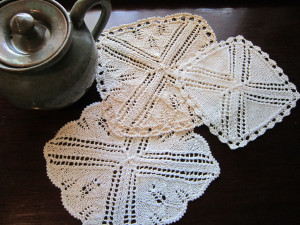 Also, check out the extra bonus support articles to make Tea-Time napkins and doilies with other edging options, as well as a a smaller companion beverage coaster.
Missed the April KAL? You can purchase the pattern now and still take advantage of free tutorials, tips & techniques articles in the April 2014 archives at KnitHeartStrings.
This design features a petit scalloped edging, optional beaded cast on, circular knitting from outer edge to center to create a square that lies flat, and tea dyeing.
Not A Member Yet?
Not a KnitHeartStrings knit-along member yet? To take full advantage of all the support articles in the KAL for this pattern and future patterns, you can register here for free to try out KnitHeartStrings for 30-days (includes getting your first KAL pattern for free).
During or after your 30day trial, you can then decide whether you want to upgrade to the Basic or Premium membership levels, or stay at the no-fee level with Limited Content privileges.
Knit, learn, and enjoy the making!