This little knitting bag went to market …
Summer brings to mind the start of harvest bounty and farmer's markets where local fresh fruits and vegetables fill the stalls. For July's project KAL, we make a colorful string bag for eco-friendly shopping trips to your favorite fresh markets.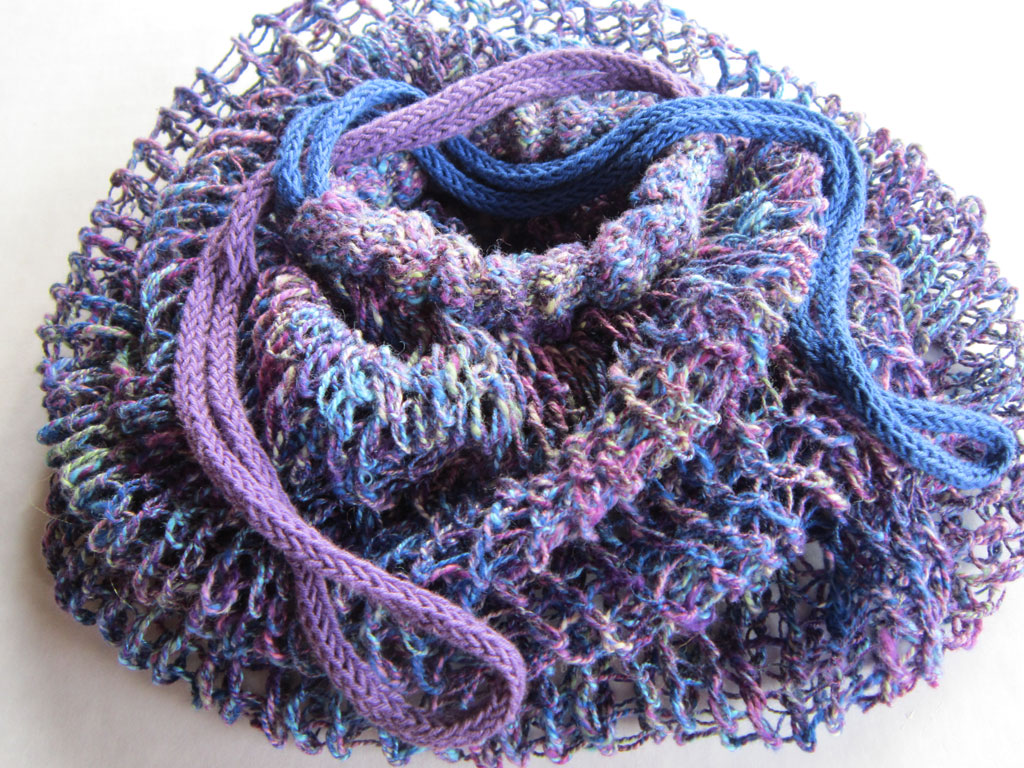 Come join us to knit Crossed Loop Market Bag. This colorful string bag scrunches down to next to nothing until needed. Then expands to  an amazing size to accommodate your market purchases, corral fiber and yarn, or whatever. It's a great bag to take to the beach or poolside, too.
Beyond BOBBOL with Non-Lace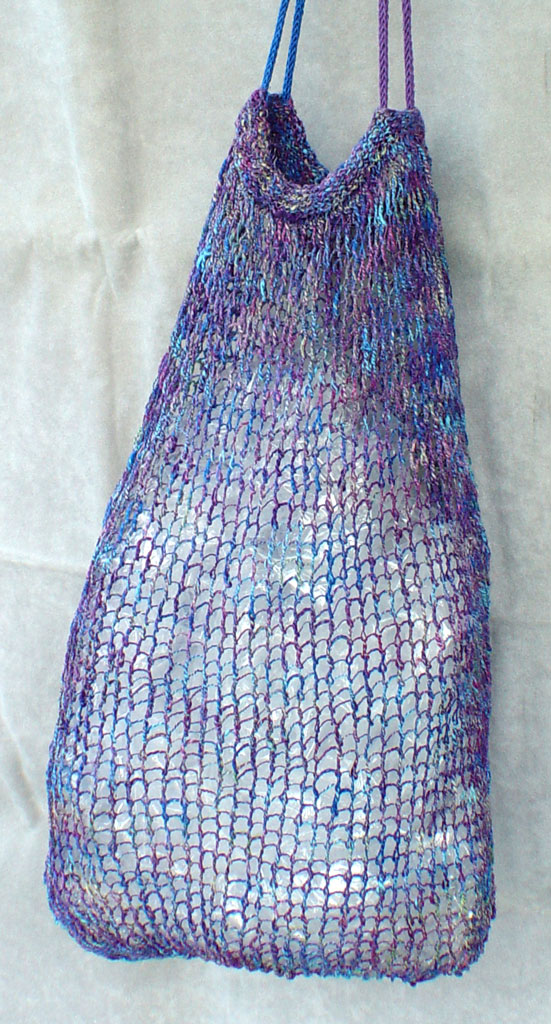 I promised that some projects in this year's KAL series will go beyond lace and beads to try new things in other areas. This month's stitch pattern technique is one of those "beyond".
The knitting for this market bag goes quickly because the main pattern stitch is a nifty elongated twisted stitch that is at least double the height of a normal stitch.
I call the method used to make this stitch "cross looped". It's lace-like because of it's openness, but not technically lace. I guess we will refer to it as non-lace lace, lol.
You'll also be guided step-by-step with skill-building instructions for making a self-joining tubular casing for the drawstring I-cord handles.
---
Not A Member Yet?
Not a KnitHeartStrings knit-along member yet? To take full advantage of all the support articles in the KAL for this pattern and future patterns, you can register here for free to try out KnitHeartStrings for 20 days (includes getting your first KAL pattern for free).
During or after your 20-day trial, you can then decide whether you want to upgrade to the Basic or Premium membership levels, or stay at the no-fee level with Limited Content privileges.
Knit, learn, and enjoy the making!