Introductory Special – Free Trial Membership Level
You get access to exclusive member-only content for 20 days plus your first Learn-and-Knit-Along pattern for free.
Price: Free!

---
Join at the Basic Level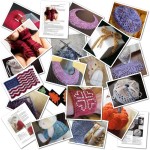 Upgrade to the new mid-tier Basic Level before Jan 25 and lock into $5 /year discount off the regular price.
You get a year's worth of monthly Learn-and-Knit-Along patterns for free, unlimited free access to select member-only content, and Birthday Club.
---
Premium Membership has its privileges
Become a VIP member! Get additional benefits with a Premium Level Membership.
---